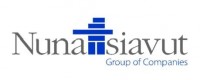 IlinniaKatigennik
Inuttitut Radio Show
Airing: Tuesdays
Time: 3-4 pm on OKâlaKatiget
The Torngâsok Cultural Centre has been working with the Asiujittailillugit UKausivut (Preserving our Language) Strategy Committee to develop an "Inuttitut Hour" program in partnership with the OKâlaKatiget Society. A contest to name the program was announced in December of 2012. Toby Kojak of Nain was the winner with the name "IlinniaKatigennik" (Learning Together).
The majority of the program is in Inuttitut, but the language lessons are a combination of English and Inuttitut.
To hear the show, please click on the links below!
Please see below for a summary of the Inuttitut Sound System.
The Working Group for IlinniaKatigennik would like to thank the sponsors of the program for their generous support:
Aurora Energy Limited, proud to sponsor the "Do You Know/Do You Remember" segment of IlinniaKatigennik. http://aurora-energy.ca/
Nunatsiavut Group of Companies (NGC), sponsor of the KidsTime segment. http://www.ngc-ng.ca/
Alana Johns, Professor of the Department of Linguistics at the University of Toronto. http://homes.chass.utoronto.ca/~ajohns/
Hotel North, proud sponsor of the IlinniaKatigennik program. http://hotelnorth.ca/
Program segments include:
Inuttitut lessons
Contests
Community updates
"Do you know" & "Do you remember"
Storytelling
Call-in
Music
It is our hope that listeners will give us feedback in order to make the program the best it can be for everyone!
You may have noticed we mentioned contests! Well, these contests have prizes thanks to the generous sponsorship of the program by businesses, individuals and organizations. We have weekly contests and then larger scale contests as well to promote the learning of Inuttitut!
We hope you enjoy, laugh, learn and continue to listen to IlinniaKatigennik!
UKâlasonguvunga, UKâlasonguvutit, UKâlasonguvugut ilonnata…Inuktitut!
Inuttitut Sound System (Developed by the Labrador School Board):
a                      i                       u =        SHORT Vowel sounds

â                      e                       o =        LONG Vowel sounds


pa        pâ        pi        pe        pu        po        pp

ta        tâ        ti        te        tu        to        tt

ka        kâ        ki        ke        ku        ko        kk

ga        gâ        gi        ge        gu        go        gg

ma        mâ        mi        me        mu        mo        mm

na        nâ        ni        ne        nu        no        nn

sa        sâ        si        se        su        so        ts

la        lâ        li        le        lu        lo        ll

ja        jâ        ji        je        ju        jo        tj

va        vâ        vi        ve        vu        vo        pv (or bv)

ra        râ        ri        re        ru        ro

Ka        Kâ        Ki        Ke        Ku        Ko       kK

nga       ngâ       ngi       nge       ngu       ngo      nga

tla       tlâ       tli       tle       tlu       tlo      (can be dl as well)


ia  -  sounds like ee-ah
ai  -  sounds like eye
au  -  sounds like ow
ua  -  sounds like ooh-ah
iu  -  sounds like eww (or e-u)
ui  -  sounds like oh-ee


kangidluasuk      ka/ngi/dlua/suk      (don't forget the ua = ooh-ah sound)

Torngâsok         Tor/ngâ/sok          (note = r is silent)

Nunatsiavut       Nu/nat/sia/vut       (note ia = ee-ah)

Tasiujatsoak      Ta/siu/jat/soak      (note iu = eww)